Professor William G. Lesso (1931-2015) Memorial Award
The International Institute of Informatics and Systemics (IIIS) established awards in memory of those whose lives were oriented by the same ethical, epistemological, and intellectual founding values of the IIIS and who supported and helped in the foundations and/or the activities of the Institute. Among these founding values are those of ethical integrity, epistemological pluralism, and intellectual tolerance. These values are necessary conditions for an honest and effective inter-disciplinary communications fostering of which is a main purpose of the IIIS.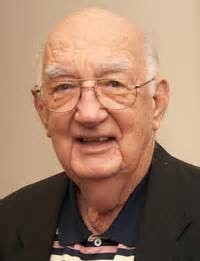 Professor William George Lesso was the Honorary Chair and the Principal Keynote Speaker, along with the then President of Venezuela, of the UNESCO´s Congress on Systems, in 1981. Since then energetically and enthusiastically supported the founding of the IIIS and was the Chair of the Program Committee or the Honorary Chair of all the conferences organized by the IIIS as well as the Chair of the Advisory Editorial Board of the Journal of Systemics, Cybernetics, and Informatics (JSCI), since its foundation in 2002, until he passed away.

This memorial award is granted yearly to those IIIS members who have excelled in areas which Professor William Lesso personally transcended and highly valued. For example, those who excel in:

1) Ethical decision making and behaviors both professionally and personally, and
2) Academic research, and/or professional activities and their respective fields

Most importantly Professor Lesso highly valued the bridging of the academic, Industrial and Business worlds, while supporting and fostering inter-disciplinary and/or inter-cultural communication. Professor Lesso accomplished this by relating his research and consulting initiatives both cybernetically and hence, synergistically, not only through theory and practice, but through his plural epistemological approach, ethical integrity and praxeological effectiveness as well. Recipients of this award have exhibited accomplishments in several of these areas and have proven to embody the spirit of Professor Lesso's lifelong purposes and achievements.
Awardees are selected from those who excelled in Professor Lesso's epistemological, praxiological, and ethical values as well as in his academic, research, and/or professional achievements.



Awardees






2015

Professor Hsing-Wei Chu

Lamar University, USA
A member of the Texas State University System

Chair of the Department of Mechanical Engineering

After being honored in 2002 as a Piper Professor, an elite statewide honor bestowed by the Minnie Stevens Piper Foundation, Chu pledged the award's $5,000 stipend toward an endowed scholarship in the Department of Industrial Engineering.





---




2016

Professor Shigehiro Hashimoto

Kogakuin University, Japan
Associate to the President and Dean of Admissions Center

Doctor of Engineering and Doctor of Medicine

Biomedical Engineering

Former Director of Medical Engineering Research Center Osaka Institute of Technology


Creator of the Biomedical Engineering Department





---




2017

Dr. Robert Cherinka

MITRE Corporation, USA

Senior Principal, Information Systems Engineer

Department Head for Agile Engineering and Interoperability

Leading a distributed inter-disciplinary team of IT professionals

Relating research, consulting and real life problem solving in the areas of Systems engineering and agile development of critical solutions across several US Government domains including Air, Space and Cyber Operations, Special Operations, Combat Support and Logistics, Strategic Command and Control, Homeland Security and Healthcare.

Eng. Joseph Prezzama

MITRE Corporation, USA

Lead Communications Engineer

Leads the program in support of the Chief Information Officer (CIO) for the United States Special Operations Command (USSOCOM)

Oversees Project Leaders supporting three Unified Combatant Commands; the United States Special Operations Command (USSOCOM), the United States Central Command (USCENTCOM) and the United States Southern Command.

In these activities he identifies and impplent opportunities to partner students/interns in the local Science, Technology, Engineering and Mathematics (STEM), relating High Schools with Higher Education Students.





---




2018

Dr. Matthew E. Edwards

Alabama A&M University, USA

Professor of Physics: condensed matter, materials of electrooptics, pyroelectric, resistivity, and dielectric properties of crystals and nano-particles.

Former Dean, School of Arts and Sciences (2007-2011)

Director of the Institute of Higher Science Education Advancement and Research






---




2019

Dr. Russell Jay Hendel

Towson University, USA

Department of Mathematics

Doctoral program at the Spertus Institute for a degree in Jewish Studies





---